Circulating Tumor DNA to Detect Residual Disease in Breast Cancer Webinar
Ran on Thursday June 11 | 8am PST, 11am EST, 4pm BST

Engage Webinar hosted by...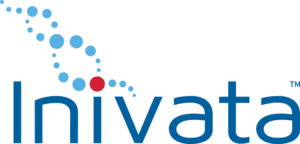 In oncology, the timely detection of residual disease following treatment is paramount for improving clinical outcomes and avoiding unnecessary disease recurrence and progression.
Personalized assays detecting blood-based biomarkers, are enabling the rapid and sensitive detection of residual disease. Thanks to technological advances, these assays are emerging as new options for identifying clinical relapse at earlier timepoints than currently possible in the clinic.
In this hour-long webinar, hosted by Inivata, you can hear from Medical Oncologist, Pedram Razavi, Memorial Sloan Kettering Cancer Center, as he explores clinical studies highlighting the utility of ctDNA as a biomarker identifying residual disease and recurrence (RDR).
This free and interactive online event is focused on helping you identify ways to improve clinical trial design and outcomes, ultimately enabling a strong demonstration of efficacy and patient adoption of your therapeutic.
Who Should Join?
If you have interest in the application of fluid-based biomarkers and therapeutics to advance precision medicine, this is the webinar for you.
Join your personalized healthcare peers to explore how innovative technologies are shaping future trial design in cancer.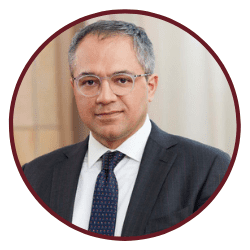 Memorial Sloan Kettering Cancer Center
I am a medical oncologist in the Breast Medicine Service and an assistant member of the Scaltriti Lab. My research focuses on circulating tumor DNA as a novel biomarker and genomically driven translational research in breast cancer.
This Webinar Will Feature:
Fresh insight and data from the MSKCC breast cancer liquid biopsy program
Exciting technological advances enabling the utility of non-invasive assays for RDR detection and patient monitoring
In depth analysis of the strengths and shortcomings of ctDNA assays
Interactive Q&A to ensue you can have your say and get involved in the conversation
Engage Webinar hosted by...
Inivata is a leader in liquid biopsy with technology based on pioneering research from the Cancer Research UK Cambridge Institute, University of Cambridge and reinforced by multiple high calibre publications.
Inivata works with leading industry and academic researchers to develop new clinical applications for liquid biopsy and ctDNA analysis so more can benefit from a personalized approach to their cancer care.
Ran on Thursday June 11 | 8am PST, 11am EST, 4pm BST
Get The Slides Here